Freestone Raceway is excited to announce the Presenting Sponsors Stacyc Stability Cycle, Billy Go, and Next Level Healthcare for The Inaugural Tony Miller Memorial Race Oct 24-25. We have a 11K Pro Purse, and OEM Contingency from all the manufacturers. Additionally Next Level Healthcare is providing two $250 Hard Charger Awards to be given to a chosen rider in both pro classes.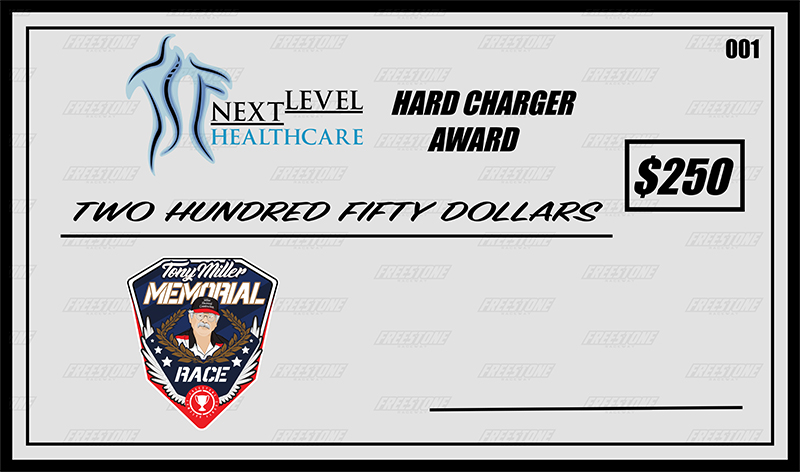 Thank You To These Contributing Sponsors:

STACYC RACING SATURDAY FOLLOWING THE MOTOS!
There are 3 classes to participate in the Stacyc racing –
4 & under
5 +
Brushless Open
Stacyc riders can practice on the Stacyc track all day long. Demo's will be available.
Contingency from Rocky MTN ATV/MC, Tamer Holeshot, 100%, Flat Out, Dunlop. Bell Helmets! Rocky MTN ATV/MC provided misc swag. Dunlop provided tire rebates. Bell Helmets will be doing Holeshot awards. 100% provided goggles, goggle cases, and umbrellas. Two select amateur racers will be selected by Berm Lords to receive FREE Graphic Kits. Select racers will receive FREE Tamer Holeshot Hookup devices. Forty racers will receive Flat Out tire product, great for the pit vehicle, trailer, camper or RV.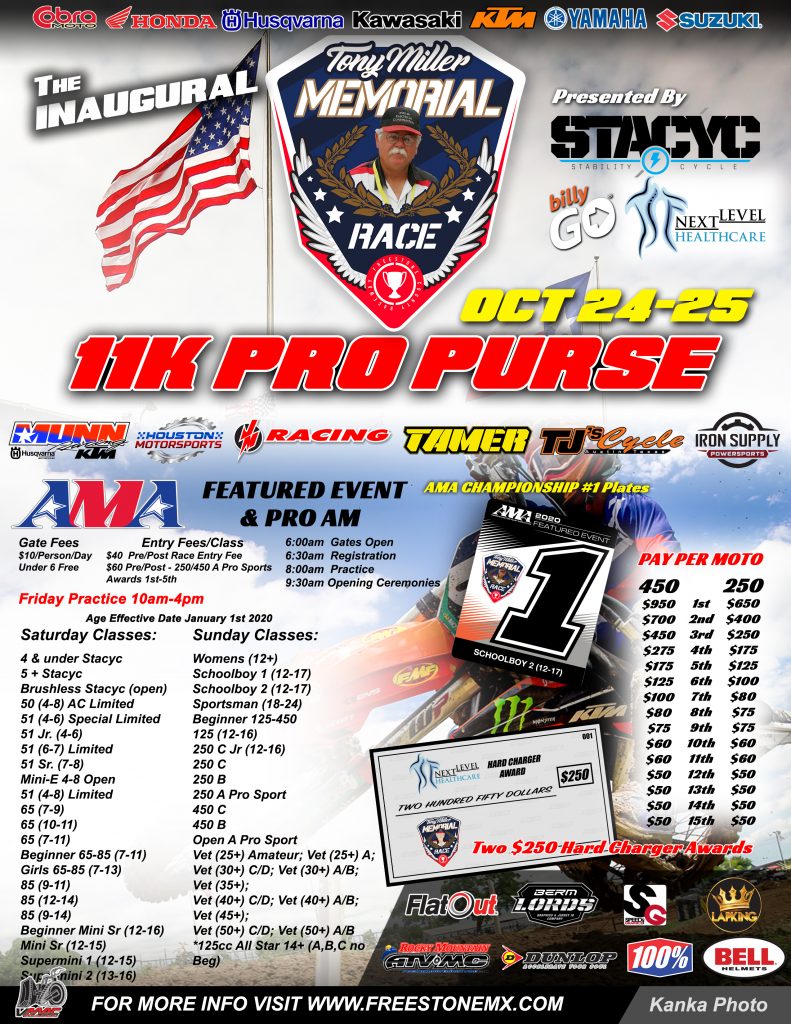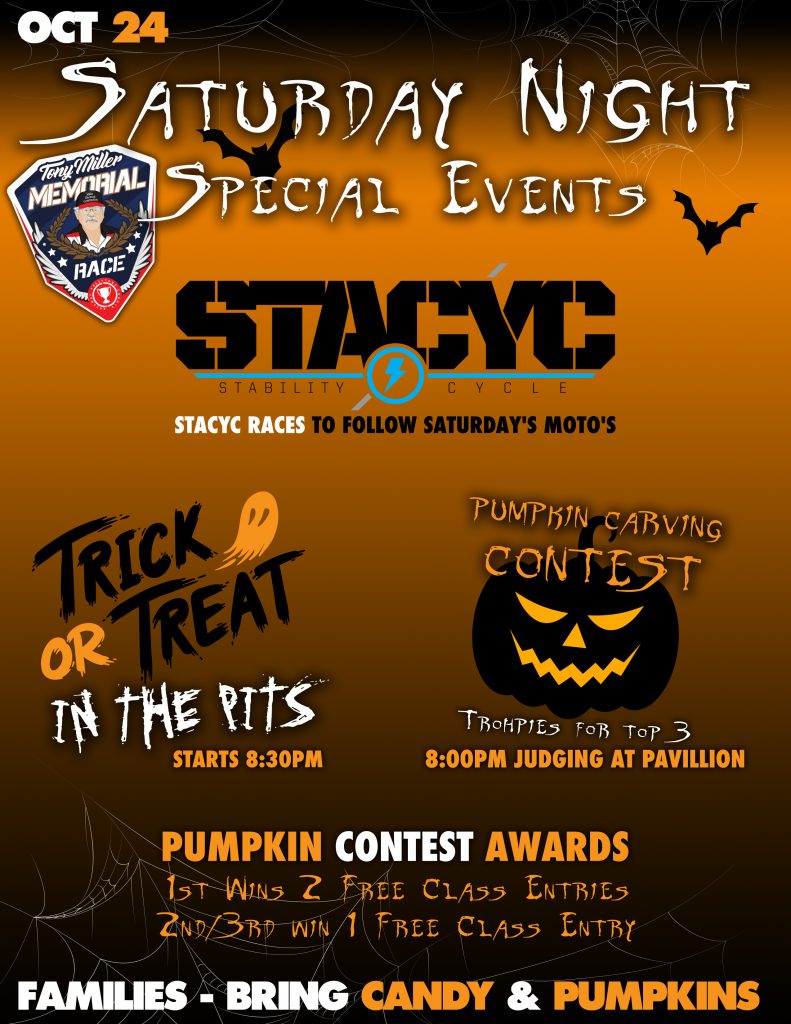 Please print minor release for minor riders who will be attending with someone other than parents prior to coming to track. The release needs to be signed by both parents and notarized before coming to the track. All minors attending this event without parents must come with notarized statement from Parents or legal Guardian giving permission for another adult to act as Authorized Adult to sign releases.  See website for example under Minors Consent Tab. Please present both documents at registration.
Online Registration will be open Mon. Oct, 12th – Wed Oct, 21 at 11pm CST.
Please bring your own pen to sign gate release forms and registration paperwork at the tower.
Gate fees and Registration fees must be in EXACT cash denominations. Due to COVID we will not be making change so please be prepared and bring the correct cash amount for both gate and registrations fees.