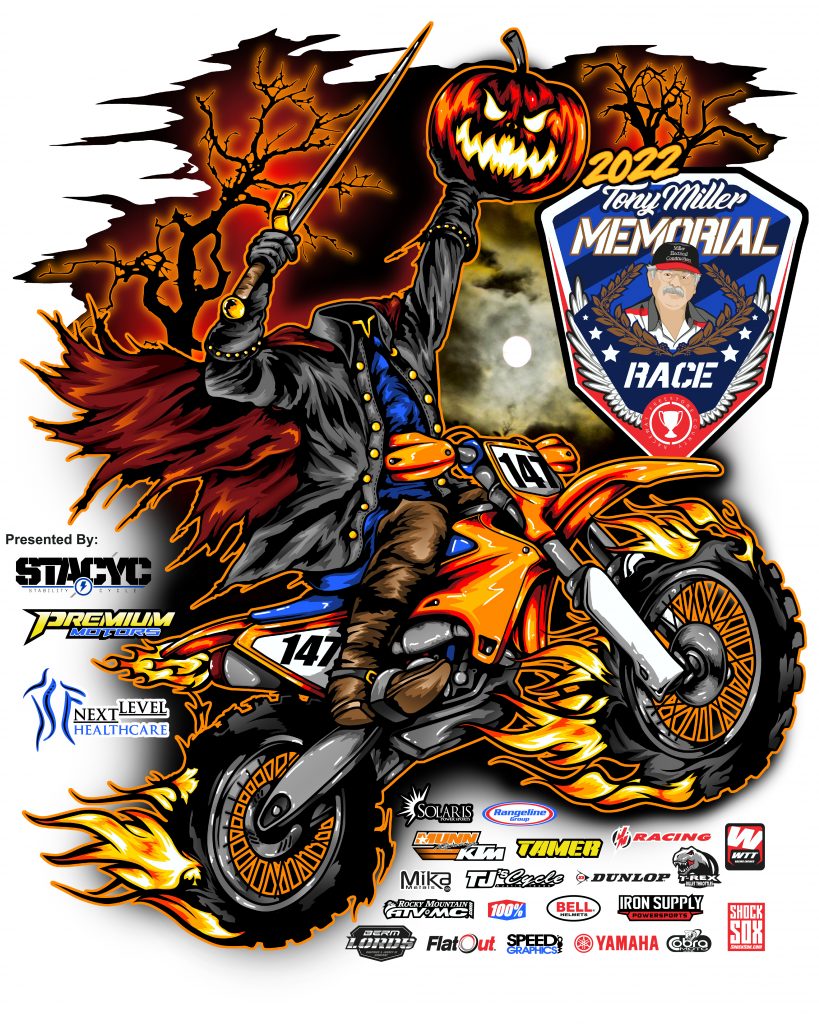 For the 3rd Annual Tony Miller Memorial race Streamed live on FloRacing, Rangeline Group will PAYOUT THE TOP 3 OVERALL in the amateur classes below!
Presenting Sponsors Stacyc Stability Cycle, Premium Motors, and Next Level Healthcare . We now have a 12K Pro Purse, with OEM Contingency from Yamaha, and Cobra. Additionally Next Level Healthcare is providing two $250 Hard Charger Awards to be given to a chosen rider in both Pro Classes. And $250 Holeshot awards per moto in Pro Classes from Premium Motors.
Supporting PRO Purse Sponsors:
Solaris
Munn Racing
JM Racing
TJ's Cycle
Iron Supply
Payout For The Amateur Classes
payout will be Visa gift cards
50cc 4-8 open / 65cc 7-11 open / 85cc 9-14 open
1st $150
2nd $75.00
3rd $50.00
250B
1st $200.00
2nd  $100.00
3rd   $75.00
WTT Performance Hard Charger Award will be for the mini bike classes! Saturday riders will be chosen and pulled up to the podium to receive the award and go over the details!
SATURADY SPECIAL EVENTS!!!
STACYC RACING SATURDAY FOLLOWING THE MOTOS!
There are 3 classes to participate in the Stacyc racing –
Stacyc riders can practice on the Stacyc track all day long.
4 & under
5 +
Brushless Open
Pumpkin Carving Contest 8:00pm at the pavilion (bring your pumpkins)
Trick or Treat in the Pits 8:30 (families bring candy)
$500 Big Bass Award! All weekend we will have some fish scales located at the light pole at the two main fishing ponds. The first person who catches a big bass over 5 lb's and takes pictures/videos will win! Only one winner for the event.