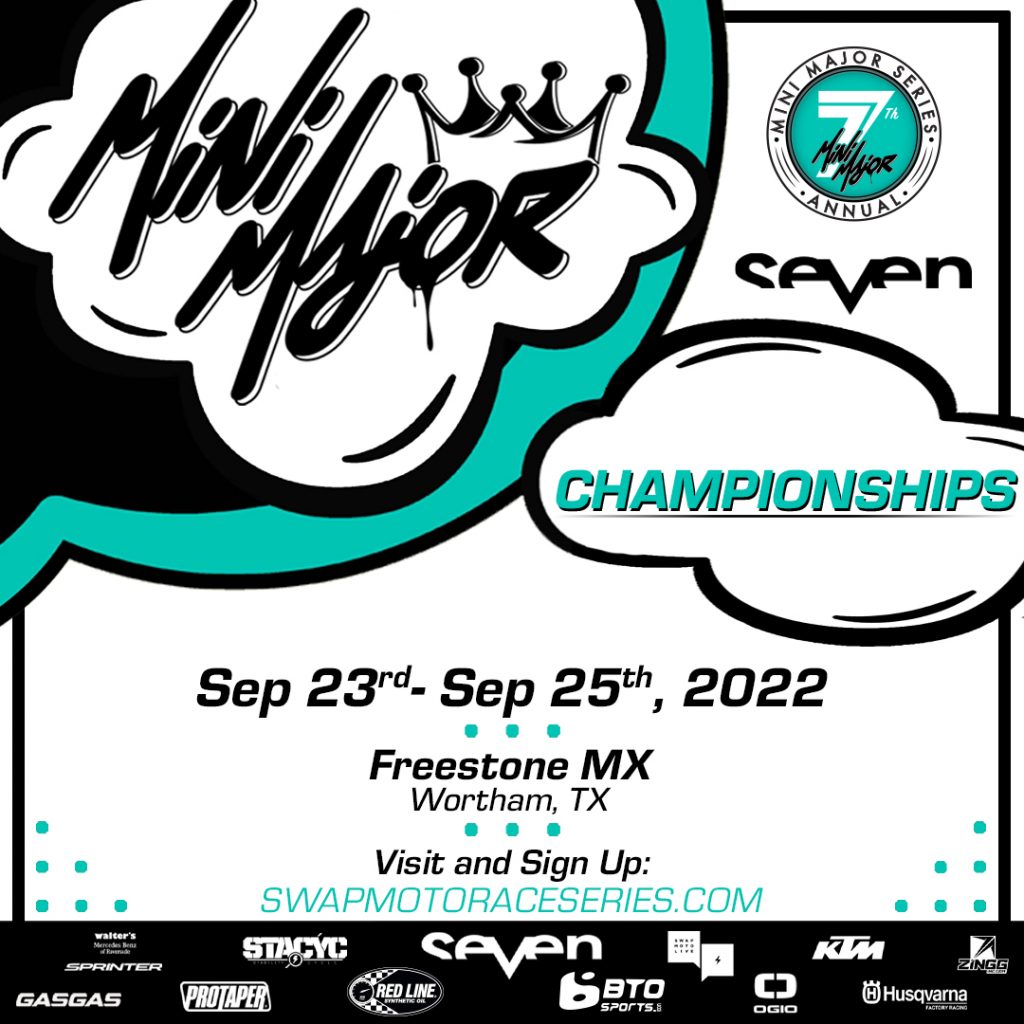 Mini Major championship by Seven comes to Freestone September 23rd – 25th! We are excited for this event, and are looking forward to crown champions from the East and West Mini Major Events!
Pleas visit Swap Moto Live for more info on the events leading up to the Mini Major Championship at Freestone.
Race Registration and information
Class Description– Scroll to bottom of registration page. Each class description is blow class entry.