James Stewart AMA Spring Championship
March 17-22, 2014 (No Rain Date)
The 2014 James Stewart AMA Spring Championship presented by Parts Unlimited and THOR at Freestone Raceway is the week of March 19th through March 22nd.  Timed Practice returns in 2014 and awards riders their 1st Moto Gate pick based on the order from Time Practice.  Timed practice for all classes (omitting WMX practice on March 22nd) will be on Tuesday, March 18th.  Gates open at 7am on Monday, March 17th (check "Daily Schedule" for more details).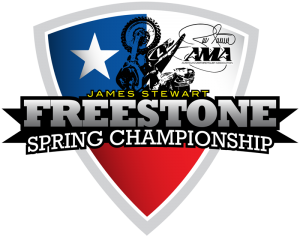 For 2014, there will be new age group classes in the 51cc classes.  It is designed to offer the 4 to 6 year olds a second class without having to race the 8 year olds in the Open class.  We are also excited to offer the new Schoolgirl 12-16 along with the Womens Amateur 14+ and WMX 14+.  Other class improvements include modifications to structure of the Vet classes.  In all, there are 5 fewer classes in 2014 to allow for more track time.  We are also excited to offer the 250 A Pro Sport and the 450 A Pro Sport a 3-Moto format.  One of the final changes is that Freestone will be offering a "B" Main for riders 41-80 that do not advance from a LCQ, those rider will still be offered a final moto.
STAY TUNED here at www.FreestoneMX.com, www.Facebook.com/FreestoneMX, www.Twitter.com/FreestoneMX and www.Instagram.com/FreestoneMX.
Online Registration (Opens December 2, 2013)
US Mail or Fax Entry Form (Call to request)

Factory Contingency: Cobra, Honda, Husqvarna, Kawasaki, KTM, Suzuki, Yamaha
Class Structure (Revised 01/01/14)

Supplemental Rules & Event Information (Revised 01/01/14)

Daily Schedule (01/31/14)
Special Events (Not Released)
Live Lap Alerts

Vending/Sponsorship/Media:
Contact – Tom Shields (tomshields@freestonemx.com)