Freestone Raceway is excited to announce the Presenting Sponsors Stacyc Stability Cycle, Billy Go, and Next Level Healthcare for The Inaugural Tony Miller Memorial Race Oct 24-25. We have a 10K Pro Purse, and OEM Contingency from all the manufacturers.
Thank You To These Contributing Sponsors:
We will hold an organized practice Saturday October 10th 8:30am – 4:30pm.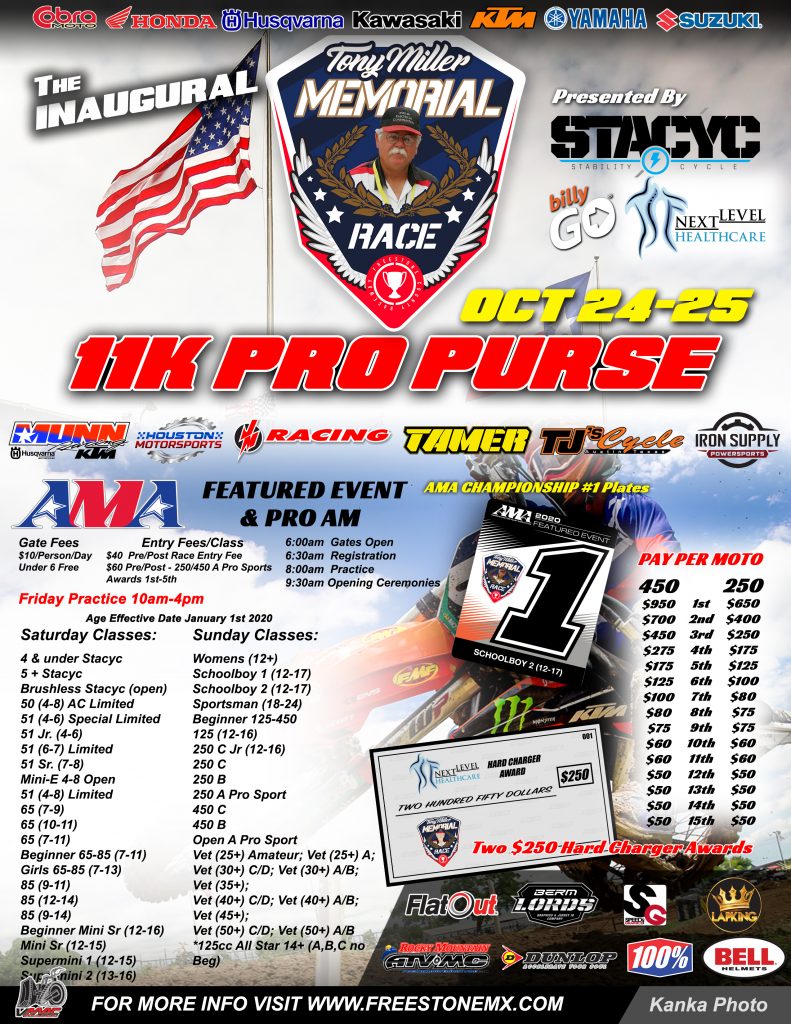 100% of all Sponsor MONEY goes to the Pro Purse! لعبة بوكر تكساس If you want to be a contributing sponsor please contact us! We are working to get more for these racers!
Click here for more Tony Miller Memorial Race detailed information.