April 26, 2013 (Wortham, Texas) – As part of Memorial weekend celebration, Freestone County Raceway, LLC. is honored to have the return of Motorex Oils as the title sponsor to the 11th Annual AMA Texas State Motocross Championship at Freestone Raceway on Sunday & Monday, May 26th and 27th.
" We are excited to be the title sponsor of this annual event once again" said Shand Garcia of Motorex Oils.  "We began this relationship four years ago and since Freestone offers such as turn-key operation, long-term relationships is just the best way to stay cost effective as a sponsor.  The Texas motocross community is rich with history and there is a ton of pride that comes along with state championship bragging rights."
While the AMA was established in 1924, many other states in the U.S. are rich with AMA racing history however an AMA state championship of motocross in Texas did not exist until 2003.  Some may recall a track near the Arkansas/Texas border called Four States MX Park in Hooks that created the event.  The event moved to its current home at Freestone only after Four States closed its doors in 2006.  The AMA Texas State MX Championship is a stand-alone meet and does not require qualifiers to attend.  In 2013, the Texas State Championship will be co-sanctioned with the AMA Womens Cup (May 25-27) on the pro national Freestone Raceway track.
Online registration will begin on Monday, May 6th.  For more information about the complete schedule and state championship classes, CLICK HERE.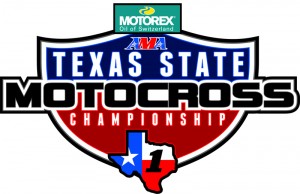 About MOTOREX OIL:
MOTOREX is used by top factory teams worldwide, by independent pros and by top amateurs who demand the best performance and protection for their race machines. The complete MOTOREX line includes a broad range of synthetic engine oils, aerosol sprays, cleaners and care products for motorcycles and ATVs. MOTOREX is for the most serious customer, MOTOREX is race proven, Swiss quality. MOTOREX is available at all U.S. powersports dealerships distributed by Tucker Rocky and Parts Unlimited. For more product info go to www.motorexusa.com.