February 5, 2015 (Fort Worth, Texas) – As Round 4 of the 15th Annual Honda of Houston/FMF AMA Texas Winter Series approaches this weekend at Village Creek MX Park, the class championships are not the only battles to look for.  A war between riders is being wagged for this years Bell Golden Helmet award.  With two rounds and four points-paying moto's remaining, it's the youngest of the riders showing the way.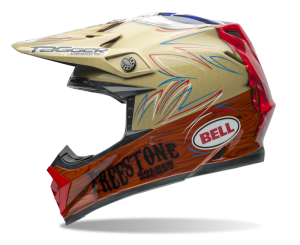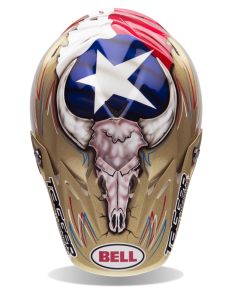 The Bell Golden Helmet Award gives the rider who shows the greatest consistency against the greatest number of riders.  Riders earn one point for every position in their class they are ahead of plus one bonus point for a moto win. انواع البوكر  The points are then added together from all classes and the rider with the greatest total points is the recipient of the Bell Golden Helmet. الربح الحقيقى من الانترنت
Lane Allison is leading the way with last years Bell Golden Helmet winner, Branden Walther chasing Lane.  Kason Little, Kaedon Steinert and Colton Lawrence round out the Top 5.  The rider who finishes runner up will receive the Renthal Bar Award for their efforts.
Bell Helmets has one-of-a-kind Tagger Designs painted Moto 9 trophy along with a one-year sponsorship offered to the awarded rider.  Below is the top 20 riders in the points after three rounds. bet356  Round 4 is this Saturday and Sunday, February 7th and 8th at Village Creek MX Park.
| | | | | | |
| --- | --- | --- | --- | --- | --- |
| Position | F.Name | L.Name | Bike # | Moto's | Points |
| 1 | LANE | ALLISON | 53 | 12 | 236 |
| 2 | BRANDEN | WALTHER | 68 | 12 | 213 |
| 3 | KASON | LITTLE | 99 | 9 | 173 |
| 4 | KAEDON | STEINERT | 25 | 12 | 159 |
| 5 | COLTON | LAWRENCE | 120 | 9 | 139 |
| 6 | SABASTIEN | FRIESEN | 13 | 9 | 139 |
| 7 | CODEE | SAMPLES | 54x | 6 | 132 |
| 8 | BRODY | FARRIS | 84 | 12 | 130 |
| 9 | BROC STUART | HART | 440 | 6 | 127 |
| 10 | ZACHARY | APPLEGATE | 12 | 9 | 126 |
| 11 | TJ | USELMAN | 42 | 8 | 123 |
| 12 | TRISTAN | POWELL | 139 | 13 | 119 |
| 13 | BROCK | LASSITER | 103 | 6 | 119 |
| 14 | IAN | FRUGE | 33 | 7 | 118 |
| 15 | RILEY | ALLEN | 30 | 6 | 117 |
| 16 | KACE | EVANS | 96 | 10 | 115 |
| 17 | CARTER | HALPAIN | 128 | 8 | 112 |
| 18 | JACOB | HINSON | 272 | 8 | 110 |
| 19 | CHASE | MOFFITT | 333 | 6 | 109 |
| 20 | DIESEL | THOMAS | 524 | 7 | 109 |