Lynn Nickerson Sr Announcer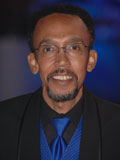 Please Donate to the Lynn Nickerson Memorial Fund to aid his family! We all love Lynn and have grown up with him announcing to us in the sport of motocross! Any Donation would be greatly appreciated, what ever you can offer!
The motocross community lost a brave yet humbled man, Lynn Nickerson Sr.  Lynn lost his battle with cancer on Friday, May 20, 2011 at 6:55am.  Freestone County Raceway will be hosting a dedication ceremony to Lynn Sr on Saturday, May 28th at 12:15pm at the scoring tower.  This dedication and recognition will be covered by industry media and attended by close friends.  Lynn Nickerson Jr (affectionately referred to as LJ) will be on hand to receive the love and respect of so many that Lynn Sr touched.