Late arrivals may be given Practice Wednesday Morning for the Spring Championship Presented by Pompis Energy! Come on out to race the Top Amateurs in the Country! Call Tony Miller 713 725 7703 for any questions.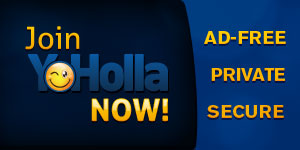 Freestone County Raceway believes in your privacy! We are proud to announce that we are paying for one month free with the YoHolla Social Network during the Spring Championship! Visit YoHollaMx and sign up to receive this promotion we are offering! To get the month free membership make sure you put the Referral ID "YoHollaMx" and promo code "Motocross"! It's the First Private and Ad free Social Network. Part of Signing up under YoHollaMx you will be entered to win Multiple Prizes! Thursday March 10th is when the Free membership will be cut off so be sure to sign up by then! Prize details will follow shortly! To be eligible for prizes or giveaways you must register under the referral ID "YoHollaMx".
Here are some pics of the first group of riders under way for timed qualifying practice for their gate pic!