Wortham, TX. (April 9, 2013) – Freestone County Raceway (FCR) kicked off Round 1 of the 14th Annual FMF Texas Night Series on March 30, going into the series with renewed support from Lucas Oil.  In a continued effort to promote grassroots racing, Lucas Oil extends support through their amateur partner, My Lucas Oil, to provide contingency product prizes for the top three finishers of each class for each series, along with track branding and increased online exposure.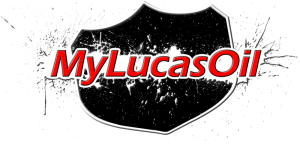 Keli Gunn, Assistant to the President and Project Manager at Lucas Oil, is happy to renew this support of Freestone MX, having enjoyed working with them in the past: "Freestone County Raceway is iconic in the motocross world.  Their team is committed to promoting their sport and making racing accessible to all." Indeed, FCR has managed to keep the race entry fee for the Texas Night Series down to $30, a remarkably low price in the motocross world.
It's not without the hard work of people like Tom Shields at FCR that motocross racing thrives in Wortham, TX. كيفية لعب القمار "We know how to drive the traffic to our patrons and we would like for Lucas Oil to be a part of our permanent partners in 2013," says Shields. كيفية اللعب في bet365  While FCR is not on the 2013 Lucas Oil AMA Pro Motocross schedule, it has not stopped their big name sponsors from supporting the efforts in Texas.  Having worked at Freestone Raceway for the Lucas Oil Pro Motocross Outdoor National last summer, Jason Witt, President of Athlete Support at My Lucas Oil, is thrilled to help Lucas Oil maintain a presence at such an important venue. "We encountered some of the most die-hard fans and athletes along the whole outdoor circuit at Freestone Raceway.  It is clearly an organization worth promoting, and Tony Miller and Tom Shields have been so easy to work with," says Witt.
The nine rounds of the 14th Annual FMF Texas Night Series will continue over the next two months, culminating with the North vs. South Shootout at Freestone Raceway on June 8, 2013. Follow along on the web at freestonemx. مراهنات المباريات com, and on Facebook: Freestone MX and My Lucas Oil.
About Lucas Oil:
Lucas Oil is the leading manufacturer of petroleum additives and oils for high performance engines. Founded by trucker Forrest Lucas and his wife Charlotte in 1989, today Lucas Oil sponsors a variety of motorsports racing events. Founder of the Lucas Oil Late Model Dirt Series, and the Lucas Oil Off Road Racing Series, they are also the 2013 title sponsor of the AMA Pro Motocross Series.
About My Lucas Oil:
My Lucas Oil is an online distributor of Lucas Oil Products. Founded in 2010 by Jason Witt, My Lucas Oil supports the athletes through their amateur support program and sponsorship of amateur racing events across the country.