August 29, 2011 (Wortham, Texas) – Riders from around the Lone Star state and abroad will converge on the Miller Ranch in Wortham, Texas for Round 3 of the 5th Annual AMA Main Event Series at Freestone County Raceway on Saturday, September 10th.
Online registration is now open so get signed in today.
With the series averaging over 350 entries per round, it is sure to be intense as riders go bar-to-bar with the unique format of the Main Event Series. The increditable lighting at Freestone will only provide even greater racing.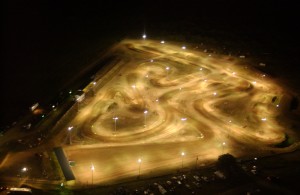 With so many vested in the series, Freestone will be providing exclusive Live webcasting and its iPhone App with flag to flag coverage of the event from the tower. If you have not downloaded the FREE iPhone App, search "freestone mx" to get it today.
Best Western of Mexia is offering an exclusive discount to all participants. Click on the link below and enter promo code "freestonemx".
Schedule:
2:00pm – Gates Open
2:30pm – Regisstration Opens
4:00pm – Practice Sessions
Immediately after Practice will be Riders Meeting and Opening Ceremonies
Full Weekend Schedule for Round 3.