April 12, 2011 (Wortham, Texas) – This weekend is the kick-off weekend for the Ponca City qualifiers in Texas. Online registration will remain open until this Wednesday, April 20th at 8pm for Rounds 1 and 2 of the Texas region qualifiers for Ponca City at Freestone. Get registered online and save $5 per entry.
Friday (April 22, 2011)
6:00pm – 11:00pm Gates Hours
6:30pm – 8:30pm Early Registration
Saturday & Sunday (April 23-24, 2011)
6:00am – 11:00pm Gates Hours
6:30am Registration Open
8:00am Practice (Organized)
9:30am Riders Meeting, Opening Ceremonies & Racing Begins
Note: First 3 classes report to staging during riders meeting.
As a special bonus, on Saturday (Apr 23rd) at 6pm there will be a Easter Egg Hunt (2000 eggs) and a special appearance by the furry friend himself. There will be special Gold and Silver eggs with some Freestone goodies inside. Anyone 10 years or under needs to bring an Easter basket or helmet. Happy hunting!!!!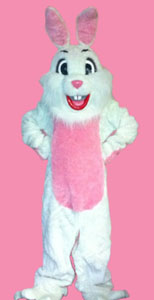 Saturday evening will end with the Freetone Easter-mobile Contest. The best dressed dirt bike (race or not) or golf cart (side by side) will win a special Easter surprise. Crowd participation will determine the winner so bring your friends and family.
Both rounds will be on the national track. This will also be the last time for amateur riders to be on the Freestone Raceway national track before the Rockstar Energy Freestone National, May 28th …… part of the entire Memorial Moto Meyhem weekend.
Check the calendar below for the great weekend of racing on Memorial weekend at Freestone.
Ponca Freestone Wkend Schedule
Freestone Calendar
Sat, Apr 23 – Ponca City Texas Qualifier (Rd 1)
Sun, Apr 24 – Ponca City Texas Qualifier (Rd 2)
Memorial Moto Mayhem
Fri, May 27 – Texas Night Series Shootout (Rd 5)
Sat, May 28 – Lucas Oil AMA Motocross Championship (Rd 2)
Sun, May 29 – Freestone Vintage MX Classic
Sun, May 29 – Freestone Off-Road Championship
Sun, May 29 – Women's Cup (Day 1)
Sun, May 29 – AMA Amateur Day (Day 1)
Mon, May 30 – Women's Cup (Day 2)
Mon, May 30 – AMA Amateur Day (Day 2)
Loretta Lynn's Youth Regional (South Central)
Sat-Sun, June 4-5