February 18, 2013 (Wortham, Texas) – Online registration closes on Tuesday, February 19th at 11pm for Round 5 of the AMA Texas Winter Series Pro Am at Freestone Raceway this coming weekend, February 23rd and 24th.  Signup early and entry fees are only $35 for the first entry and $30 for each additional amateur class.
For those watching the weather forecast, Wortham Texas appears it may get a thunderstorm on Wednesday or Thursday but this will not impact the track or parking at Freestone since the area is rocked and the area needs the rain.  The track is sealed and a rain will only water the track perfectly to start prepping.  The forecast for the weekend is sunny with highs in the 70′s both days.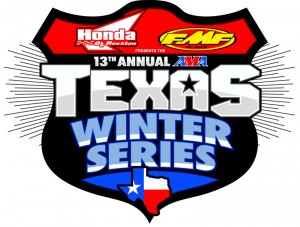 February 18, 2013 at 10:58 am |
Latest News
| No comment
Leave a Reply
You must be logged in to post a comment.