March 15, 2013 (Wortham, Texas) – The Special Events page is now posted on the James Stewart AMA Spring Championship page.  Once on the "SE" page, you will see all the activities of the week.
Monday will begin with two feet as the official track walk beginning at 4pm.  Once that ends, the mandatory riders/mechanics meeting will take place starting at 6pm.  Then at 7pm, the Inaugural Vurbmoto Shake-N-Bake Grand Prix remote control car bracket racing will begin (CLICK HERE for Details).
Then starting on Tuesday, the two wheel action begins with Timed Practice.  Once practice is over for the day, the night activities start at 6pm with the annual PARTS UNLIMITED/THOR Welcome Dinner.  On stage, the FMF Power Play show will be recording and posted on the Freestone YouTube Channel.  Everyone will want to stay in the pavilion as the fastest lap times from the designated classes will receive their Oakley Holeshot(TM) Watch O-Lap Award.
Racing will begin on Wednesday but the night action will heat up as the FMF Big Kahuna Fishing Tournament begins at 5pm.  The Red Bull MXT will try to scare off as many fish with its incredible Live DJ and PlayStation on wheels.  The night will be capped with mid-week church service conducted by Championship Ministries.  If the kids are not done, the Red Bull MXT will be on hand the entire evening.
While the racing is Live via webcast and iPhone Streaming, the announcing will hit hard with DIY Vanilla Ice Project star, Wes Kain #WKManOnTheMove down on the podium as Shand Garcia, JP Parsons and Tom Shields call the action from the Oakley Tower.  The social media will be buzzing with talk all day on Twitter @FreestoneMX, on Facebook.com/FreestoneMX, or on Instagram FreestoneMX.  You can Share us, RT us, Follow us, Tag us #JS7Freestone.
When Thursday roles around, expect things to tame down (NOT) with more fun on the Red Bull Media House MXT machine.  On Friday as champions are starting to be crowned, the evening will bring LIVE music on stage in the pavilion from THE DOG HOUSE BAND as they bring an array of Oldies, 80's, Country, and Classic Rock music.
Saturday will end with more champions being crowned and the awards ceremony at 2pm to end the week in Texas.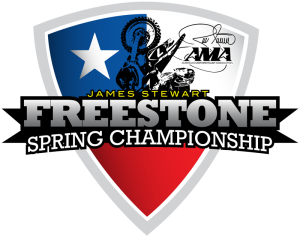 Sponsored, in part: d2 store