October 16, 2012 (Wortham, Texas) – Freestone County Raceway LLC (FCR) is proud to announce that the Suzuki Motor Corporation (SMC) is supporting the 10th Annual Motorex Oils AMA Texas State Championship on Saturday and Sunday, November 3rd-4th.  SMC is posting over $20,000 to the Texas State Championship.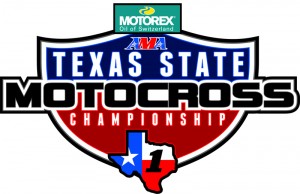 "Suzuki is one of the staples to amateur contingency programs.  They set standards long ago and remain a leader in offered payouts" said Tom Shields, Director of Marketing.  "It's great to be able to provide the avenue for riders to help defray the cost of their racing." 
The AMA State Championship is a split format with all Mini's racing on Saturday and all Big Bikes racing on Sunday.  There are no qualifiers to attend.  The meet is scheduled with a motocross two-moto format.  To get your RM registered with Suzuki, go to the OEM Contingency page of the Freestone website today.
For more information about the weekend schedule and classes, go to http://freestonemx.com/racing/events-2/state-championship/.
Online registration for the 2012 Motorex Oils AMA Texas State Championship open on Monday, October 22nd.
About Suzuki:
Suzuki Motor Corporation (SMC) founded The Motorcycle and ATV Division of American Suzuki Motor Corporation (ASMC), Brea, CA, in 1963. ASMC markets motorcycles and ATVs via an extensive dealer network throughout 49 states. ASMC's parent company, Suzuki Motor Corporation, based in Hamamatsu, Japan, is a diversified worldwide manufacturer of motorcycles, ATVs, scooters, automobiles and marine engines. Founded in 1909 and incorporated in 1920, it has 120 distributors in 191 countries. For more information, visit www.suzukicycles.com. Follow Suzuki Scoop on facebook for exclusive team content www.facebook.com/suzukiscoopfans.