October 31, 2011 (Wortham, Texas) – Online registration will remain open until Wednesday, November 2nd (8pm) for the 9th Annual Motorex Oils AMA Texas State Championship hosted at Freestone Raceway on November 5th-6th.  This recognized AMA event is a winner-take-all 2 moto format and does not require qualifiers.
The State Championship weekend will start on Saturday with all youth and beginner class champions being crowned.  Then on Sunday, all the amateur Novice, Intermediate, Open, Pro-Am and eleven (11) Vet classes hit the Freestone National track.  Sunday willl also bring Round 2 of the Western Pro-Am.
Every call of every moto of every class will be broadcasted live through Freestone's web site. arabic casino   For iPhone users, download the Freestone MX App to listen while you are on the go.
Highlights from the weekend include:
#1 Plates to the Champions plus trophies to the Top 5
TJ's Cycle $5 Gift Cards for every race entry
Motorex Oil product to Top 5
FMF Test-N-Tune Weekend
FMF Power Beverage Sampling
Xtreme Kolors Sponsorship Certificates to every class Champion plus discount certificates through 5th overall
LIVE webcast and iPhone steaming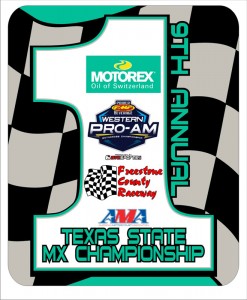 Friday (November 4, 2011)
6:00pm – 11:00pm  Gates Hours
6:30pm – 8:00pm    Registration Hours (Pro Tower)
NO FRIDAY PRACTICE
Saturday (November 5, 2011)
6:00am – 11:00pm  Gate Hours
6:30am – 8:00am     Registration Hours (Pro Tower)
7:30am                    Practice (Sat Classes only)
After Practice          Riders Meeting/Racing Starts
Note: (1st three classes report to Staging with Rider & Bike)
Opening Ceremonies
Racing Begins
Classes include (all classes are Mod unless Specified):
50cc Stock 4-8 (P3, CRF, KDX, KTM MA, JR, PW, TTR)
51cc Stock 4-6
51cc Stock 7-8
51cc Stock 4-8 Open
65cc 7-9
65cc 10-12
65cc 7-12 Open
85cc 9-11
85cc 9-13 Open
85/150cc Beginner 9-15
85cc 12-14
85/150Fcc 12-15
Supermini 1 12-15
Supermini 2 13-16
Girls Jr 7-13
Girls Sr 12-16
Womens Am 12+
125-450 Beginner
Registration for Sunday Classes TBA after Sat races
Sunday (November 6, 2011)
6:00am                    Gate Opens
6:30am – 8:00am     Registration Hours
7:30am                    Practice
After Practice          Riders Meeting/Racing Starts
Note: (1st three classes report to Staging with Rider & Bike)
Opening Ceremonies
Racing Begins
Classes include (all classes are Mod unless Specified):
Schoolboy 1 12-16
Schoolboy 2 13-16
Collegeboy 16-24
250 C
250 B
250 A/Pro Sport
450 C
450 B
450 A/Pro Sport
125-450 Amateur Open
Womens Pro
25+ C/D
25+ B
25+ A
30+ C/D
30+ B
30+ A
35+
40+ C/D
40+ A/B
45+
50+
Fees:
$10 Gate Passes/person/day – $20 Weekend Pass*Under 6 Free (Cash Only)
 $35 Online Entry Fee per class
$40 Post Entry (all classes)
 $60 Pro Sport Classes
Camping Fee $10 
Online Sign Up & Registration at Track:
All minors attending this event without parents must come with a notarized statement from parents or legal guardian giving permission for another adult to act as guardian to sign releases. See website for example under Minors Consent Tab. 
1. Online Sign Up is open from Monday, October 17th through Wednesday, November 2, 2011 (8:00pm).
Link: https://secure.tracksideonlineresults.com/freestone/
2. Online Pre-Registration gives you the option to pay by Visa, MasterCard, Discover and American Express. 
3. Registration (race weekend) accepts Visa, MasterCard, Discover and American Express or cash only.  No checks.
4. To "finalize" ALL race entries, Pre-Entry riders (to include parent/guardian if rider is a minor) MUST check in at Registration (Scoring Tower) to sign releases.
5. ALL RIDERS must be present at registration
6. Riders MUST bring last 4 digits of VIN of every bike competing on when registering.
Other Information:
* $20 Weekend Pass per person payable in full upon entering Friday and Saturday. If you are not staying for Sunday's race wristband & gate receipt required for gate refund at the front gate upon leaving. العاب مجانية عبر الانترنت You must exit Saturday to receive a refund.
No RV Hook-Ups
Age Effective date: January 1, 2011
Bike Wash Available
Freestone Radio Broadcast 88.3 FM
LIVE Webcast at www.FreestoneMX.com
Must hold a valid drivers license to drive Golf Karts or Utility Vehicles.
No Pit Bikes or ATV's allowed.
Permitted Pit Vehicles include:
Golf Carts – MUST have Valid Drivers License (DL) to operate vehicle.
Side x Side – MUST have Valid DL to operate vehicle. مراهنات كرة قدم
Scooter with Helmet.
Bicycles with Helmet.
All Permitted Pit Vehicles must be parked for the night after 10:00pm.
Walk Bike Policy: Must walk bikes from Pit Area to Staging and Staging Area to Pits.
Event Information:
This is a recognized AMA Sanctioned Event.
AMA Membership Required (Standard $39 Annual)
Membership available at track or online at www.AMA-Cycle.org
$1500 Purse: 250 & 450 A/Pro Sport
200% Payback: Womens Pro
100% Payback: Expert Classes.
Pro/Expert Purse paid for Overall finish positions.
No Trophies to Pro or Expert Classes.
Factory Contingency: KTM
2 Moto Format (Divisions if necessary).
Awards for Amateur Classes 1st-5th
40+ A/B is a Trophy only class.
State Champions receive AMA #1 Plate
Event & Track Contact Info:
Track: (713) 962-3386
Web: www.FreestoneMX.com
Directions:
From I-45, Exit #213.  Go West 6 miles and look for CR995.  Follow the MX signs.
Hotel Headquarters:
Best Western – Mexia (254) 562-0200
Promo Code: freestonemx
About MOTOREX OIL:
MOTOREX is used by top factory teams worldwide, by independent pros and by top amateurs who demand the best performance from of their race machines.  The complete MOTOREX line includes a broad range of synthetic engine oils, aerosol sprays, cleaners and care products for motorcycles and ATVs.  For more product info go to www.motorexusa.com
About Freestone County Raceway:
Freestone County Raceway was established in 2000 and is located on the 1150 acre Miller ranch.  Freestone is home to Round 2 of the Lucas Oil AMA Pro Motocross Championship.  Freestone also promotes the largest amateur series in Texas (Texas Winter Series) and boasted the brightest lighting of any motocross track in the country.  For more information, visit www.freestonemx.com.