February 10, 2012 (Wortham, Texas) – Well its looks as though the weather forecasters were correct as Freestone only received .25 inches of rain overnight.  Now that mother nature has perfectly watered a sealed Freestone surface, the track crew will be preparing as normal for the weekend.  Freestone may receive a trace of rain before 12 noon today (Friday), so no track work will begin until then.  Gates open today at the scheduled 6pm time.
Note that the forecast calls for cold mornings so we may elect to hold up practice to allow the temperature to moderate.  This doesn't mean for anyone to show up late as registration will still open at the scheduled time.
Don't forget that Freestone will have its exclusive LIVE webcast and iPhone streaming all weekend.  This weekend will be the team of JP Parsons and Shand Garcia on the microphone.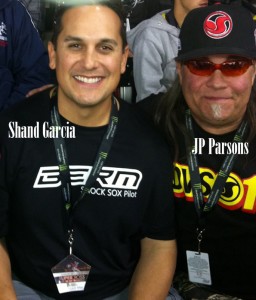 The weekend will provide some great racing for the youth, amateur and Pro classes.  With some great contingency offered up, the top 10 in each amateur class will receive awards.  On top of everything else, the weekend also serves as the warm-up race weekend for the James Stewart AMA Spring Championship.
Good luck to everyone this weekend and drive safe!!!
And when you get a chance, thank the awesome sponsors of the 12th Annual Honda of Houston/FMF AMA Texas Winter Series Sponsors:
Acerbis, Alpinestars, Baxley's M/C Supply, Bell Helmets, Cobra, D&S Cycles, Dunlop Tires, Excel Rims, FMF Racing, Hinson Clutches, Honda, Impact Video, Kawasaki, KTM, Matrix Concepts, Motion Pro, MotoXVest, Oakley, Parts Unlimited, PMP Sprockets, Pro Clean, Red Bull, Renthal, RK Chains, Shock Sox, Silkolene, Smooth Industries, Speed Graffix, Suspension Dynamics, Suzuki, Tamer MX, THOR MX, TJ's Cycle, Wiseco, Works Connection, Xtreme Kolors, Yamaha.