November 26, 2012 (Wortham, Texas) – Online registration closes tomorrow, Tuesday, November 27th at 11pm for the 4th Annual AllStar Amateurs at Freestone Raceway on Sunday, December 2nd. To save $5 per entry, just click the link to get registered – https://secure.tracksideonlineresults.com/freestone/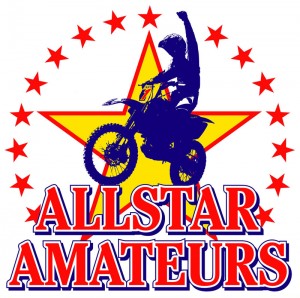 Don't forget to make it out on Saturday, December 1st for practice day on the Freestone national track.  Flaggers and medical staff will be on-hand for Saturday's practice.  You don't have to race in order to come ride on December 1st.
If you need a hotel room, the Best Western in Mexia offers a great discount for those that use the code "Freestone MX".  Just call (254) 562-0200 to reserve your room.
We hope everyone had a wonderful Thanksgiving week and congrats to all our Texas riders who battled at the AMA Winter Olympics in Florida this past week.
Winter Olympic Champions:
Supercross: Alec Mellick (Mini Sr 12-15 Mod)
Motocross – Branden Walther (65 7-9 Stock)
Motocross – TJ Uselman (65 10-11 Mod)
Honorable Mention from the Winter Oylmpics go to Taylor Higgins, John Short, Challen Tennant, Parker Mashburn and Tommy LeClere IV.
Below is the schedule for the weekend.
Saturday (December 1, 2012)
 11:00am – 11:00pm Gate Hours
 11:00am Practice Registration Opens
 12:00pm – 4:30pm Practice (Organized) – Flaggers & Medical
 12:00pm – 6:00pm Race Registration Hours
Sunday (December 2, 2012)
 6:00am Gate Opens
 6:30am – 8:00am Registration Hours
 7:30am Organized Practice Begins
 Upon Completion of Practice
Note: (1st three classes report to Staging)
 Riders Meeting
 Opening Ceremonies
 Racing Begins
Classes include (all classes are Mod unless Specified):
(See Class Structure page for more info)
50cc Stock 4-8 (P3,CRF,KDX,KTM-MA,JR,PW,TTR); 51cc Stock 4-6; 51cc Stock 7-8; 51cc Stock 4-8 Open; 65cc 7-9; 65cc 10-12; 65cc 7-12 Open;  85/150cc Beginner 9-15; 85cc 9-11; 85cc 9-13 Open;  85/150cc 12-15; Supermini 12-16;  Girls 9-15; Womens 12+;  Schoolboy 12-16; Collegeboy 16-24;  125-450 Amateur Open; 125-450 Beginner;  250 C; 250 B; 250 A;  450 C; 450 B; 450 A;  25+ Open; 30+ Open; 40+ Open;  Vet Amateur Open; Vet A Open
Fees:
 $10 Gate Passes/per person (Cash Only) – Under 6 Free
Note: Gate Fee payable in full upon entering Saturday. If not staying for Sunday's race, your wristband and gate receipt is required for full gate refund and must exit by 7pm Saturday.
 $35 Pre-Entry/class – $40 Post-Entry/class
 $55 Pre-Entry – Expert/Pro/class  – $60 Post-Entry/class
 $20 Saturday Practice
 $10 Camping
Race Information:
 $3000 Purse for Expert/Pro classes (250 A, 450 A)
 Purse 1st-10th (or 50% of Field if less than 20 Entry's)
a. (See Payout Scale)
 100% Payback (Vet A Open)
 Contingency & Awards 1st-5th (All Amateur classes)
 Contingency & Awards 1st-3rd (All Expert classes)
All minors attending this event without parents must come with a notarized statement from parents or legal guardian giving permission for another adult to act as guardian to sign releases. See website for example under Minors Consent Tab.
Online Sign Up & Registration at Track:
Online Sign Up is from Monday, November 19th until Tuesday, November 27, 2012 (11:00pm) Link: https://secure.tracksideonlineresults.com/freestone/
Online Pre-Registration must be paid by Visa, MasterCard, Discover or American Express.
Registration at the track accepts Visa, MasterCard, Discover, American Express or cash only. لعبة بلاك جاك تحميل NO CHECKS.
To "finalize" race entry, Pre Entry riders (to include parent/guardian/authorized adult if rider is a minor) MUST check in at Registration (Scoring Tower) to sign releases and get practice sticker before you will be allowed to practice or race.
All minor riders must have a Parent present or a Guardian/Authorized Adult with notarized parental consent statement to be able to sign releases for minor in order to compete or participate in any activities. Two notarized statements are needed…one to file with the event clerk at  registration and the other to be kept with Guardian/Authorized Adult.
ALL RIDERS must be present at registration and wearing wristband to register, sign releases and get practice sticker before you will be allowed on track to practice or race.
A rider will NOT be allowed on track without a practice sticker and armband.
Organized Practice will be in effect. Rider must practice with designated group. 1xbet.com
Other Information:
 Age Effective: January 1, 2012
 No RV Hook-Ups.
 Bike Wash Available
 FM Broadcast 88.3FM
 Live Webcast and iPhone Streaming
 No Pit Bike riding.
 Must hold a valid drivers license to drive Golf Karts or Utility Vehicle. استراتيجية لعبة روليت
 No Pit Bikes or ATV's (4-Wheelers) allowed.
 Permitted Pit Vehicles include:
 Golf Carts – MUST have Valid Drivers License (DL) to operate vehicle.
 Side x Side – MUST have Valid DL to operate utility vehicle.
 Scooter with Helmet (must be legal to drive).
 Bicycles with Helmet.
 All Permitted Pit Vehicles must be parked by 10:00pm.
Contact Info:
Web: FreestoneMX.com
Email: Tony@FreestoneMX.com
Directions:
From I-45, Exit #213. Go West 6 miles and look for CR995.
Follow the MX signs.
Hotel Headquarters:
Best Western – Mexia (254) 562-0200
Promo Code: freestonemx