February 3, 2012 (Wortham, Texas) – Freestone County Raceway, LLC is happy to announce the renewed commitment from Kawasaki Motors Corp, USA to the 2012 James Stewart AMA Spring Championship at Freestone Raceway in Wortham, Texas from Tuesday, February 28 through Saturday, March 3rd.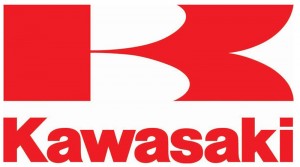 Kawasaki Team Green has increased its overall payout for the AMA Spring Championship to over $24,000 as part of its long standing support from the Kawasaki Rewards Program. "Kawasaki is happy to continue their support of this great event. It's an easy decision for us to support races that put in the effort and reward their customers with a great experience" said Ryan Holliday (Team Green MX Supervisor). "We try to do the same for our Kawasaki customers and look forward to this being a successful event for everyone."
"The AMA Spring Championship is the only amateur event such as this on an AMA Pro National track and with the addition to James Stewart being the title sponsor, we hope to bring that much more attention to the riders" said Tom Shields, Marketing Director for Freestone. The event is broadcasted LIVE via the Freestone website or streaming through the iPhone App "Freestone MX."
Pre-registration is open until Monday, February 20th (8pm). Gates open for racer move-in on Monday, February 27th. Early staging (no fees) will be allowed at the amateur track (rock base parking) starting on Saturday, February 25th at 9am (no staging on county road prior to gate opening). For pre-registration, full schedule, class structure or other event information go to http://67.205.147.236/racing/events-2/spring-championship/.
For more information on Team Green registration, schedule, rules or details, go to www.kawasaki.com/racing_contingency/.
The Warm-Up race for the Spring Championship is February 11-12 and serves as the finale of the 12th Annual AMA Texas Winter Series.