Freestone Raceway has 3 awesome races this fall starting this month with the Mini Major Presented by Seven Mx Sept 23rd-25th. Followed by the 3rd Annual Tony Miller Memorial Race Oct 23rd-25th. Then kicking off the new year with the 24th Annual FMF Texas Winter Series Dec 30th-Jan 1st.
The Mini Major Sept 23rd-25th is a great event for mini racers to get introduced to the sport with a variety of classes and plenty of fun. Also having advanced mini classes with some of the top racers in the country makes for some great racing! The event is all about a fun experience and a good time! It will be a good opportunity for entry level riders to come out to Freestone and experience the National track top racers have competed on, and further develop their riding skills. Even the fastest 50cc racers can do all of the obstacles at Freestone Raceway.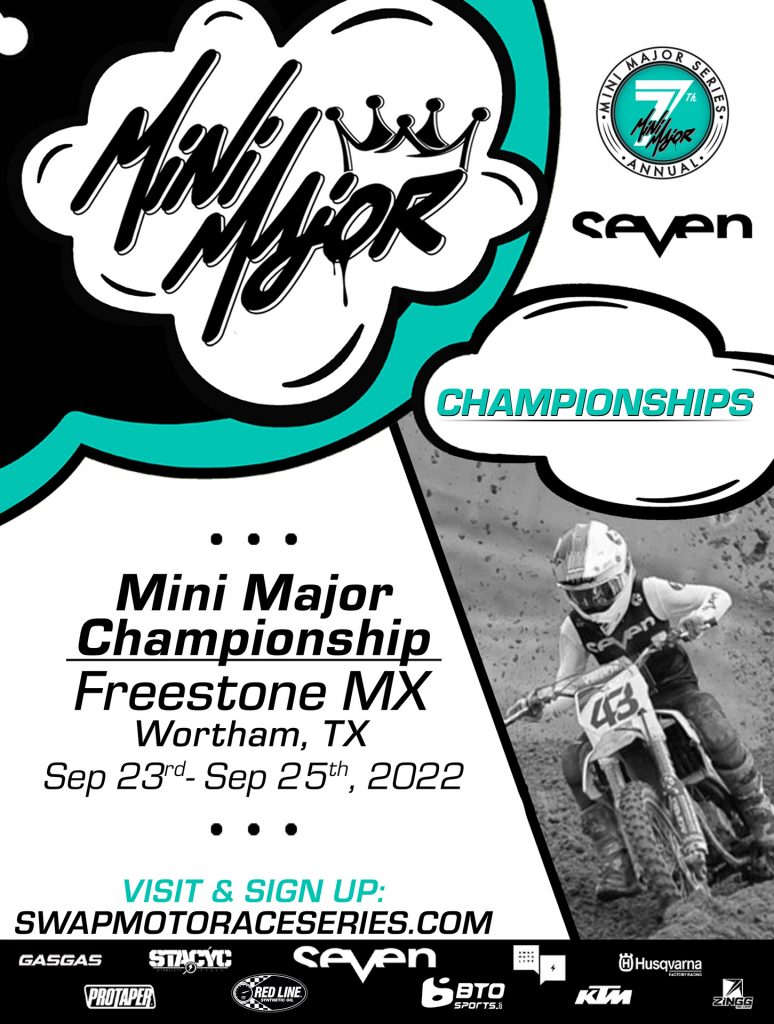 The 3rd Annual Tony Miller Memorial Race Oct 21-23 is an awesome event late October for all bikes and skill levels. We have a lot of extra activities, Stacyc races, Pumpkin Carving Contest, $500 Big Bass Tournament, and Trick or Treating in the pits! Its a 3 day event with an optional practice Friday before the event begins Saturday racing through Sunday. It's a great warm up race leading to our Texas Winter Series.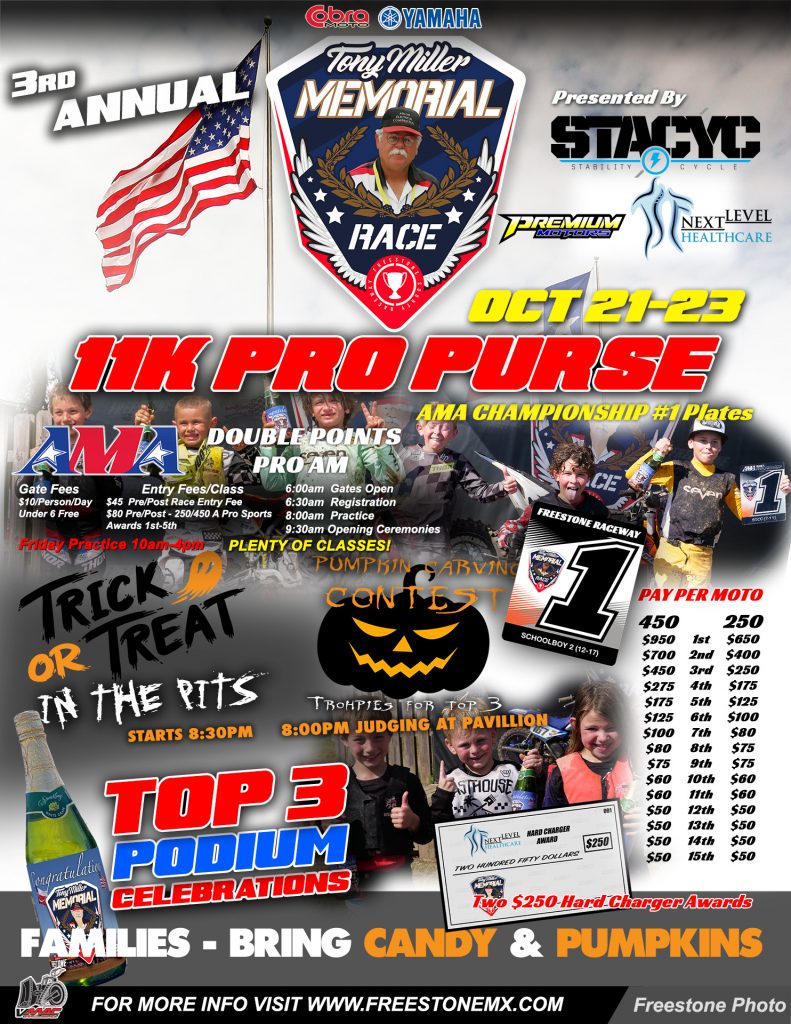 The 24th Annual FMF Texas Winter Series Dec 30th-Jan 1st is known as the ROUGHEST TOUGHEST Motocross series in the state of Texas, and Central Region of the US! Visiting many historical race tracks in the state, Swan MX, Village Creek MX, and Oakhill Raceway. The series has racers from over 25 different states participating.
We have classes for all skill levels and bike sizes including Stacyc Racing that races each track. Racers in the Stacyc 4 & Under class are entered into a raffle at the final round at Freestone to win a Yamaha PW50 Provided by Altus Motorsports and Yamaha! This is one of the funnest series to race all year, you don't want to miss it!