The Freestone Facebook Freebie Frenzy starts up once again.
Everyone appreciates racing motocross in Texas so certainly we all love Supercross as well.  Starting next Monday, January 21, 2013, Freestone will start giving away a pair of tickets to every Supercross round (omitting Daytona) for the entire remaining series. These tickets are not some nose bleed either. موقع كازينو 888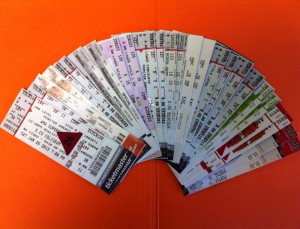 How to win you ask? Simply go to the Freestone Facebook page and post a picture of yourself riding. Don't start until the week you want tickets (see below). In other words, each Monday starting at 10am, the contest will begin. NOTE: If you post before the contest begins, you photo will not be accepted.
Now if you want tickets to Round 3 – Anaheim 2 or Round 4 – Oakland, all you need to do is come see me at the Freestone office north of downtown Houston before you leave for Oakland and I will give you the pair. And yes, the tickets include Pit Passes.
Contest Rules:
Starting at 10am each Monday, post a picture of yourself riding and a winner will be chosen at random by 10am the next day. You will have 24 hours to make enough time to post a fresh picture of you riding. It does not have to be of you riding any particular place, just you riding. Its NOT the most LIKES contest. If you are going to an event, we want to give you tickets courtesy of Feld Entertainment and Freestone Raceway. كيف تربح في الكازينو Once chosen, you must contact Tom Shields at tomshields@freestonemx.com.  You will be ask to provide a US Mailing address (no P.O. Box) in order to receive your tickets.
We will have special contest for three events for the most "LIKES." Dallas, Houston and Vegas SX rounds will require you to post a picture of you wearing your Freestone Pro National or amateur Freestone t-shirt. These pictures cannot be just of the t-shirt. It will require a head shot with you wearing the T's from any year. It could be from any local Freestone amateur event shirt. The requirement is that it must show "Freestone" on the t-shirt. You can still purchase T-Shirts from the 2012 Freestone Pro National at MotoTees.com.
Here are the contest dates for each round. اون لاين روليت  No other post will be considered in the contest.
Jan 21-22 – Tickets for Rd 5 (Anaheim 3 – Feb 2)
Jan 28-29 – Tickets for Rd 6 (San Diego – Feb 9)
Feb 4-5 – Tickets for Rd 7 (Arlington – Feb 16) Freestone T-Shirt Picture
Feb 11-12 – Tickets for Rd 8 (Atlanta – Feb 23)
Feb 18-19 – Tickets for Rd 9 (St Louis – Mar 2)
Mar 4-5 – Tickets for Rd 11 (Indianapolis – Mar 16)
Mar 11-12 – Tickets for Rd 12 (Toronto – Mar 23)
Mar 25-26 – Tickets for Rd 13 (Houston – Apr 6) Freestone T-Shirt Picture
Apr 1-2 – Tickets for Rd 14 (Minneapolis – Apr 13)
Apr 8-9 – Tickets for Rd 15 (Seattle – Apr 20)
Apr 15-16 – Tickets for Rd 16 (Salt Lake City – Apr 27)
Apr 22-23 – Tickets for Rd 17 (LasVegas – May 4) Freestone T-Shirt Contest
Contest is subject to change so stay tuned on the Freestone Facebook page.