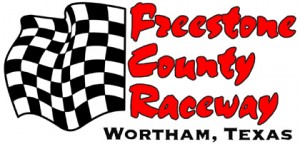 Racing
Freestone County Raceway, LLC (FCR) was established in 2000 with one goal in mind …….. To provide the best motocross racing possible in Texas.  Little did anyone expect (including us) to have come so far in such a short period.  In 2007, FCR developed Freestone Raceway as a pro national purpose-built facility and hosted the Lucas Oil AMA Pro Motocross Championship for six (6) years.
Whether you are a local beginner racer or an up-and-coming pro, Freestone is the one facility you need to challenge yourself at.   Known for it's park-like atmosphere, Freestone is also known as one of the most demanding race tracks in the United States.
Nominated in 2007 and 2008 as AMA Promoter of the Year for amateur racing, Freestone looks to continue to provide the best racing possible.
Click on Racing – Events or Calendar for more information on events Freestone host and/or promotes.
Minors Consent
All minor riders must have a parent present or a guardian/authorized adult with notarized statement indicating they have been given the authority to be responsible for the minor in order to be able to sign releases for minor in order to compete, practice or participate in any activities at Freestone County Raceway. The parents, legal guardian or authorized adult must remain present while the minor in question he/she is responsible for is at the event. All persons, with minor, signing any release must be prepared to show proof of identity and guardianship.
Two notarized statements are needed…one to file with the event clerk at registration and the other to be kept with guardian/authorized adult for their own records or needs.
If you are a guardian/authorized adult, please present your notarized document at registration.