October 23, 2012 (Wortham, Texas) – Freestone County Raceway LLC is excited to announce that 100% will be the presenting sponsor to the 10th Annual Motorex Oils AMA Texas State Championship on Saturday and Sunday, November 3rd-4th at Freestone Raceway.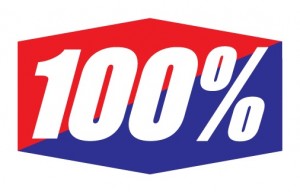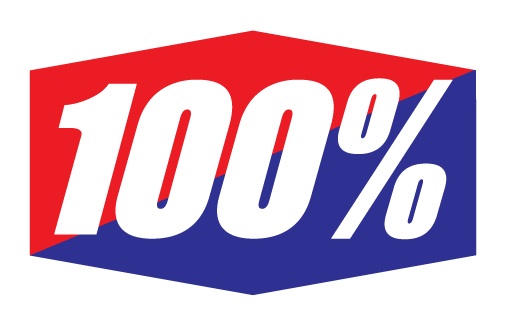 100% is offering One-Year Sponsorship's to seven (7) different classes plus one pair of 100% goggles going to sixth place overall to each of the 37 amateur classes. The One-Year Sponsorship goes to the champions of the 51cc Stock 4-8 Open, 65cc 7-12 Open, Supermini 1 12-15, Womens Am 12+, 125-450 Amateur Open, 450 C and Vet 35+ classes. These class champions will receive four (4) pair of goggles plus a one-year sponsorship from 100%.
"We are privileged to be a part of the AMA Texas State Championship" said Bevo Forte of 100%. "We know Freestone does everything at 100% and we plan to support the riders of the Texas State Championship for a long time to come."
The AMA State Championship is a split format with all Mini's racing on Saturday and all Big Bikes racing on Sunday. There are no qualifiers to attend. The meet is scheduled with a motocross two-moto format.
For more information about the weekend schedule and classes, go to http://67.205.147.236/racing/events-2/state-championship/ or to directly register online go to https://secure.tracksideonlineresults.com/freestone/.
About 100%:
The 100% brand has always been synonymous with motocross Americana and has been linked to many iconic moments that have built the roots and history of what is modern motocross. The roots of the 100% brand date back to the early 1980's when the popular logo graced the factory racing equipment of the biggest names in motocross. Thirty years later the passion for the spirit of racing remains. Today, 100% is about to inspire a whole new generation of racers and ask them the original tag line, "How much effort do you give"? 100%. The Spirit Of Racing.
For more info, contact info@ride100percent.com