October 8, 2012 (Wortham, TX) – Freestone County Raceway, LLC. is pleased to announce that KTM, USA will be offering factory contingency to the 10th Annual Motorex Oils AMA Texas State Championship at Freestone Raceway the weekend of November 3rd-4th.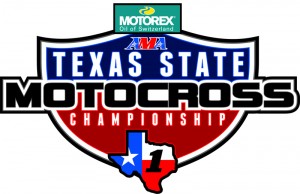 KTM, USA is posting over $10,000 from its contingency program for this single, winner-take-all event.  Christy LaCurelle of KTM said "Texas is one of the largest motorcycle markets, and at KTM, we feel it is important to give back to that community in one of its most prominent events, the AMA Texas State Championship. We are excited to announce that we will offer contingency at this event in all classes that KTM bikes compete."
The AMA Texas State Championship does not require qualifiers in order to compete and is a stand-alone event held on the pro national track.
To register for KTM contingency, CLICK HERE.
Online registration will begin on Monday, October 22nd.