Online signup now open for the 2nd Annual Tony Miller Memorial Race Oct 23-24 Presented by Stacyc, Premium Motors, and Next Level Healthcare.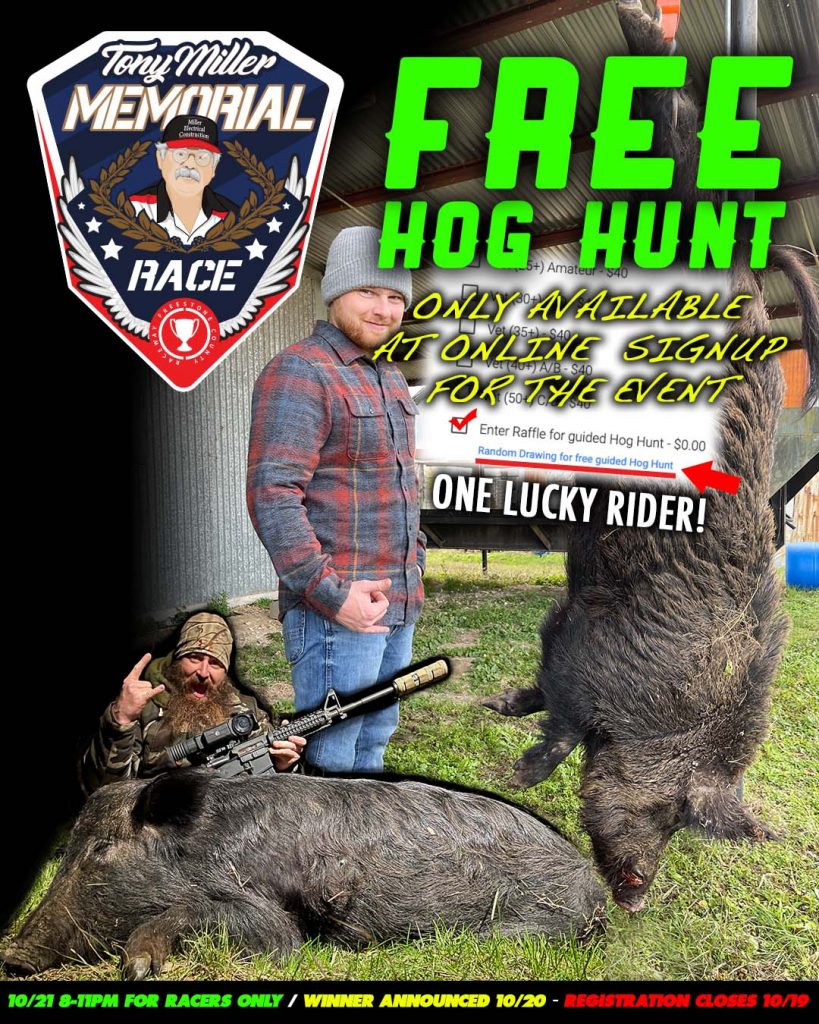 We have a special giveaway for this event for those riders who register online and elect to participate in the raffle for the Free Hog Hunt! ONE LUCKY RIDER WILL BE CHOSEN RANDOMLY from all those who signup for the Hog Hunt. On the online signup form you will have an additional box to select at the bottom for the Hog Hunt shown in the image below for no cost.

We have had a lot of our customers ask if they can participate in hog hunts at Freestone, so now is your chance! This is only available for riders signing up for the event online and there is no post entry eligibility. The random chosen winner will be announced 10/20. The hog hunt will take place Thursday 8-11pm 10/21 before Friday's practice session. There are no fees or expense. We don't have a high fence ranch so nothing is guaranteed. But there are plenty roaming around! We use Pulsar Thermal optics and a suppressed AR15 for hearing safety.