February 21, 2012 (Wortham, Texas) – Freestone County Raceway (FCR) will be offering Free parking and camping for those requesting to come and stage early for the James Stewart AMA Spring Championship (JSSC).  Starting on Saturday, February 25 at 9am, Gate C (Amateur/Night track) will be open to provide a great area to be near the track before the gates open on Monday.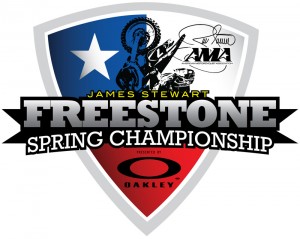 Rock parking allows any size rig to park at the Freestone amateur track, much like the Pro Pits.
The fee structure is as economical as it gets for the JSSC.
$10/day Gate Fee (Starting with Tuesday $50)
$10/day refunds for those that have to leave early.
$80/Pre Entry Fee – Every Class (Online)
$100/Post Entry Fee – Every Class (At Track)
$50 Camping includes Water (FCR request that everyone top off before arriving)
Just come race and enjoy!!!  See you at the track.
Sincerely, Freestone Staff